Aric Domīnija you have stolen my heart!
So first thing first - I LOVE THIS SERIES!!!! So many emotions at the end of the book!
first: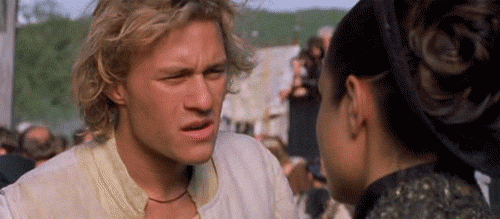 then -
why would you do this to me Kresley?!?!?!?!
OK so Spoiler alert*********
who in their right mind would choose JACK!!! OF ALL PEOPLE!!! ok so I'm a little emotional right now. Dont get me wrong I loved Jack in the first book but I mean soon as death aka Aric came in the picture how could you say no to him!!
all that aside - I loved this book. Mixed emotions about how it didnt end with this one. However looking back on it I'm glad I get to read more of this amazing story, I just don't want to wait for it!!
I still think Jack is the dormant card and am still holding onto the hope that she ends up with Aric.
Overall I gave this 5 stars - I read it in less than a day and couldn't put it down. Fantastic book. Kresley Cole has done it again!!